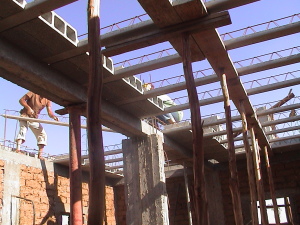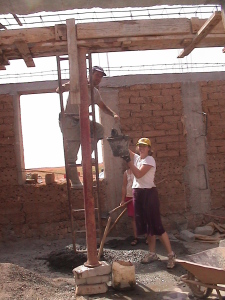 One African proverb declares, "People know each other better on a journey." The farm employs people from local villages. These employment opportunities provide not only an income for families but also an occasion for a journey full of challenges, interaction, and transformational learning. Mentoring, tailored to meet the needs of each individual as well as develop God-given talents, is the key element of the operation. This arrangement, which facilitates a holistic approach to mentoring, supports the mission to "raise up people and produce" from a "grassroots" level in context that the mentored may, in turn, become mentors of enduring transformation in their communities.
Even though we know that establishing transformational change is a long process, we are excited about giving our time, sweat, and devotion for our small part this work. Yet, we cannot continue to cultivate the seeds of enduring change among the rural poor without your partnership. Your involvement is essential and will provide for more life-on-life opportunities in this thirsty land by maintaining a business presence among the villages and providing local employment opportunities on the farm.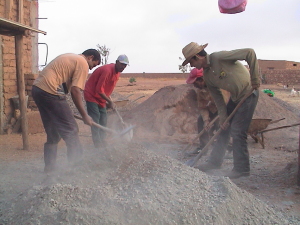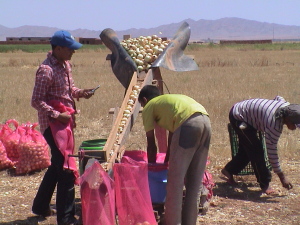 About Donations
All donations are to Panhurst Farms Foundation and are U.S. Tax-deductible. Panhurst Farms Foundation is a nonprofit corporation organized in Indiana with 501(c)(3) status and is linking with Panhurst Farms through program related investments in Morocco by recruiting and mobilizing donor-partners to join with the Farrs and those they serve in Morocco. You can read more about the Foundation here.
All donations are covered by our refunds and returns policy which you can read here.
Donate Now
If you would like to give to Panhurst Farms Foundation, you can donate online (below). If you prefer to donate by check, please make check payable to: Panhurst Farms Foundation. Checks can be sent to: Panhurst Farms Foundation, P.O. Box 244, Plainfield, IN 46168-0244.
In behalf of Panhurst Farms Staff and those we serve with in Morocco - THANK YOU! We really appreciate your support!